ELECTRICAL SERVICES, ARMADALE, FREMANTLE & SOUTH PERTH
Electrician South Perth
We are proud to say all our tradesmen are trained by us and take great pride in their workmanship. No cutting corners on safety, quality or materials on our jobs. With more than three decades of experience at our backs, we have all the tools and expertise to offer consistently high standards, with a commitment to meeting and exceeding your expectations. For all Electrical Services, Armadale, Fremantle & South Perth.
Electrical work is a dangerous task to tackle on your own, so be sure to contact us if you are having any issues so that we can address the problem safely. Best practice is a priority for our team, and we'll always put the well being of you and our staff before anything else. Whether you need us in a domestic or commercial context, you can be sure that you'll get an electrician you can trust to meet all your needs and provide services at an affordable price for all your electrical services, Armadale, Fremantle & South Perth
Read more…
If you're looking for a professional electrician, South Perth has various highly skilled tradespeople to choose from. But whilst most electricians offer good customer service and do their jobs well, there's never any guarantee that you won't be unlucky and hire a tradesperson who doesn't quite meet your expectations.
When this happens, it's extremely frustrating – especially given the fact that it's very hard to get on with your day to day life when your home or business is suffering from electrical difficulties, meaning you're likely to end up falling behind your tasks and generally experiencing major disruption to your plans and your schedule.
To avoid this situation, it's important to ensure that you always choose a truly exceptional electrician who can be trusted to do every job with maximum efficiency and attention to detail. And if you're thinking that such tradespeople inevitably have to come with a hefty fee, think again.
Here at Direct Electrics, we've built a strong reputation in the Western Australian electrical industry by providing our customers with outstanding service and reliable results at great prices for over 25 years.
Our team of expert electricians all take their apprenticeships with us and attain all their training, qualifications and experience under our guidance, meaning we can be absolutely sure that each and every member of the team is a truly exceptional master of their field.
How to Choose a Commercial or Residential Electrician
South Perth home and business owners should always follow a few simple steps in order to guarantee themselves the very best chance of hiring an excellent electrician.
To start with, it makes sense to check over their website thoroughly, not just to learn more about their history and their services, but also to discover what their previous customers have had to say about them.
If there's a distinct lack of positive feedback, they're probably best avoided. To ensure you're seeing a truly impartial reflection of the tradesperson's reputation in the community, it's usually a good idea to check their rating on third party reviewing platforms too.
It's also always worth checking that the electrician you're considering hiring is fully licensed and insured. Whilst the chances are that nothing will go wrong during the course of the project (especially if you've hired an experienced, reputable expert) you should nonetheless make sure that you're fully protected against any damages or losses in the event that something doesn't go quite according to plan.
Just as long as they consider the above points before you choose their residential or commercial electrician, South Perth locals can always be sure that they'll be working with a true expert. And when you choose Direct Electrics, you'll enjoy the maximum peace of mind that can only be attained by working with the very best.
If you require any electrical work completed on your home or business property, simply get in touch with a member of the friendly Direct Electrics team to find out more information about our services and arrange a convenient time for one of our experienced electricians to pay you a visit.
Direct Electrics are Perth's best electricians for domestic & commercial services. We service suburbs across Perth, providing electrical services such as split system air conditioning. Visit our website or call us on 08 9498 0666 for professional electrician service today!
We offer a wide range of professional services
We specialise in most forms of electrical work, including:
Power Points
LED Lighting
Fans & Lights
Safety Testing
Smoke Alarms
Safety Switches
Mains Upgrades
Safety Certificates
Testing & Tagging
Chandelier Installs
Unit Sites Renovations
Spa Pump Installations
Pool Pump Installations
New Housing Extensions
Underground Supplies Commercial
Temporary power Sheds (large or small)
Split System Air Con Supply & Installation
Free onsite assessments & quotes.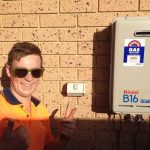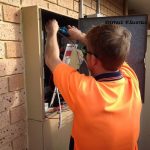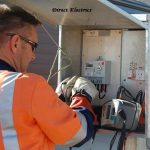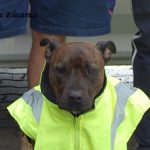 Quick Quote…
* indicates required fields