ELECTRICAL SERVICES, ARMADALE, FREMANTLE & SOUTH PERTH
Electrician Byford
We are proud to say all our tradesmen are trained by us and take great pride in their workmanship. No cutting corners on safety, quality or materials on our jobs. With more than three decades of experience at our backs, we have all the tools and expertise to offer consistently high standards, with a commitment to meeting and exceeding your expectations. For all Electrical Services, Armadale, Fremantle & South Perth.
Electrical work is a dangerous task to tackle on your own, so be sure to contact us if you are having any issues so that we can address the problem safely. Best practice is a priority for our team, and we'll always put the well being of you and our staff before anything else. Whether you need us in a domestic or commercial context, you can be sure that you'll get an electrician you can trust to meet all your needs and provide services at an affordable price for all your electrical services, Armadale, Fremantle & South Perth
Read more…
Everybody knows just how important it is to have stable, reliable and safe access to electricity, especially in a world where we're so dependent on it even for the smallest and most mundane of our everyday tasks.
But whilst we all know this to be true, too many people underestimate the value of a professional, reputable and highly experienced electrician when it comes to keeping on top of the electrical systems in their homes and businesses.
When it comes to hiring a commercial or residential electrician, Byford locals have some excellent professionals to choose from.
But far too many choose to ignore seemingly minor electrical faults until they end up becoming much larger and more troublesome issues further down the line. And plenty of others decide to tinker with the electrics themselves in the hope of saving time, hassle and money.
But the reality is that, in the vast majority of cases, electrical concerns absolutely must be addressed by a qualified electrician.
The importance of electricity – and the sheer power and potential danger which it comes with – simply means that only someone who has been thoroughly trained and has had plenty of first-hand experience should ever be trusted to conduct any installation, maintenance or repair work whatsoever on electrical circuits, systems or appliances.
Signs that You Need a Residential or Commercial Electrician
Byford homeowners and business owners should always be aware of when it's time to call out a professional. It goes without saying that you don't need to call an electrician every time anything happens involving the electrics: blown light bulbs and tripped fuses usually don't mean much and can be easily solved yourself.
And sometimes the electrics have gone out due to power cuts related to storms or other events which are the concern of the electricity company rather than independent electricians. But nevertheless, it is vital that you don't ignore any tell-tale signs that a more significant issue is lurking beneath the surface of some seemingly mild events.
For example, if you start to notice that your lights are regularly flickering or waning, or that the area around switches or electrical outputs is warm to the touch, you should definitely not ignore it. And naturally, if any of your electrical systems or appliances is giving off visible sparks or the insulation around the cables is eroding, an electrician should be called urgently.
Also, it's always a good idea to get an electrician to look over the electrics in any property you've just purchased: older properties may have sockets and circuits which are no longer in-keeping with regulations and guidelines, so may require a little work before they're considered up to modern standards of safety and efficiency.
If you're looking for an electrician in Byford, look no further than Direct Electrics: our team are all trained in-house via our esteemed apprenticeship system, and have the skills and experience required to perform any electrical job to a truly superior standard.
Get in touch today to arrange a visit from one of our electricians, or to learn more about the various services we offer.
Direct Electrics are Perth's best electricians for domestic & commercial services. We service suburbs across Perth, providing electrical services such as split system air conditioning. Visit our website or call us on 08 9498 0666 for professional electrician service today!
We offer a wide range of professional services
We specialise in most forms of electrical work, including:
Power Points
LED Lighting
Fans & Lights
Safety Testing
Smoke Alarms
Safety Switches
Mains Upgrades
Safety Certificates
Testing & Tagging
Chandelier Installs
Unit Sites Renovations
Spa Pump Installations
Pool Pump Installations
New Housing Extensions
Underground Supplies Commercial
Temporary power Sheds (large or small)
Split System Air Con Supply & Installation
Free onsite assessments & quotes.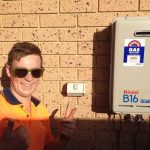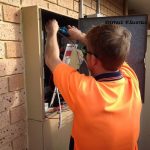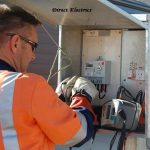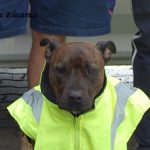 Quick Quote…
* indicates required fields