ELECTRICAL SERVICES, ARMADALE, FREMANTLE & SOUTH PERTH
Domestic Electrician Roleystone
We are proud to say all our tradesmen are trained by us and take great pride in their workmanship. No cutting corners on safety, quality or materials on our jobs. With more than three decades of experience at our backs, we have all the tools and expertise to offer consistently high standards, with a commitment to meeting and exceeding your expectations. For all Electrical Services, Armadale, Fremantle & South Perth.
Electrical work is a dangerous task to tackle on your own, so be sure to contact us if you are having any issues so that we can address the problem safely. Best practice is a priority for our team, and we'll always put the well being of you and our staff before anything else. Whether you need us in a domestic or commercial context, you can be sure that you'll get an electrician you can trust to meet all your needs and provide services at an affordable price for all your electrical services, Armadale, Fremantle & South Perth
Read more…
If you're looking for a commercial or residential electrician, Roleystone has various options for you to choose from. But before you decide, it's always a good idea to consider all the different electricians in the area by doing a little research and thinking carefully before you hire.
Ultimately, all professional electricians who are operating according to the rules and guidelines laid down in Australian and Western Australian law should be able to provide reliable and effective installation, maintenance and repair services for a wide range of different electrical systems and appliances.
But because access to electricity is such an important thing for modern households and businesses, it's sensible to do everything you can to make sure that the electrician you hire is as highly skilled and experienced as possible.
The last thing you want is to spend your hard-earned money on electrical services for your property, only to discover not too far down the line that the job wasn't performed to a high enough standard when you suddenly start noticing problems with your electrical devices or systems. Worse still, poor electrical work can of course lead to avoidable hazards which can do serious harm to those who unwittingly encounter them.
In the quarter of a century since we started trading, we've built an outstanding reputation for excellence in everything we do. From attentive customer service to highly skilled workmanship and competitive prices, we're proud of our reputation as the very best domestic and commercial electrician Roleystone has to offer.
The Advantages of Hiring a Commercial or Domestic Electrician
Roleystone home and business owners are often tempted by the idea of trying to perform electrical work themselves, or hiring someone other than a licensed professional to do the job in the hope that they'll save money. In practice, this is a very bad policy that almost always leads to greater difficulties, expenses and even dangers further down the line.
When you hire a professional electrician, you can be confident that your property will receive the attention of a true expert who has the training and experience required to offer sound advice and carry out safe, reliable work.
Rather than risking your safety and the safety of others, and leaving open the possibility that you'll face further electrical issues at a later date, it's always sensible to work with a registered professional.
Furthermore, one thing that many people don't realise is that it is impossible to sell a home in Australia without ensuring that it has the necessary smoke alarms and safety switches – so by choosing to have all your electrical work carried out by a professional, you'll be saving yourself hassle should you ever want to sell.
So if you need some electrical work performed and you're looking for the best commercial and residential electrician Roleystone has to offer, simply get in touch with a member of the friendly team here at Direct Electrics to find out more information about any of our services and arrange a visit from one of our experienced electricians.
Direct Electrics are Perth's best electricians for domestic & commercial services. We service suburbs across Perth, providing electrical services such as split system air conditioning. Visit our website or call us on 08 9498 0666 for professional electrician service today!
We offer a wide range of professional services
We specialise in most forms of electrical work, including:
Power Points
LED Lighting
Fans & Lights
Safety Testing
Smoke Alarms
Safety Switches
Mains Upgrades
Safety Certificates
Testing & Tagging
Chandelier Installs
Unit Sites Renovations
Spa Pump Installations
Pool Pump Installations
New Housing Extensions
Underground Supplies Commercial
Temporary power Sheds (large or small)
Split System Air Con Supply & Installation
Free onsite assessments & quotes.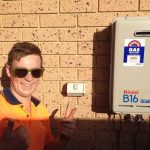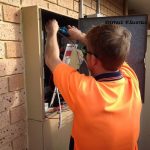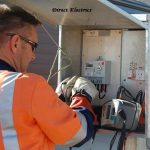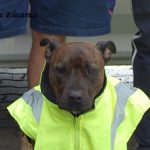 Quick Quote…
* indicates required fields