ELECTRICAL PLUS AIR CON INSTALLS
ELECTRICAL PLUS AIR CON INSTALLS ARMADALE
ABOUT THE TEAM & TESTIMONIALS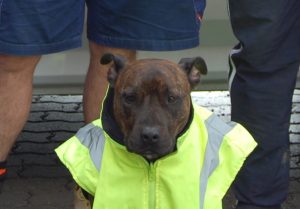 Direct Electrics is a family owned and operated Electrical Contracting business established 26 years ago in Armadale Perth WA. We specialise in all types of electrical plus air con installs Armadale based and therefore service, Byford, Cockburn, Fremantle, Rockingham and surrounding suburbs up to an 80 km radius. We also do LED Lighting and Chandelier installations. 
Our tradesman have all completed their apprenticeships with us, which we are very proud of. Enabling us to have control of all their training, in all aspect of the electrical plus air con installs, trade, safety & up to date systems.
The team specialise in all areas of domestics & commercial electrical, plus air con installs, as well as maintenance & LED lighting. Our our team take pride & care in their work, they are only happy, when you are. Direct Electrics for all electrical plus air con installs Armadale.
Derek and his team do not compromise or, cut corners on materials, workmanship or, safety, and we have an excellent reputation throughout the building industry. So for all your electrical plus air con installs Armadale contact the team at Direct Electrics.
Our Motto is…
"Excellent work for a reasonable price" for all electrical plus air con installs Armadale
*Payments can now be taken on the day with our MYOB on the go payment system*
Testimonials
"My wife and I would like to thank you all very much for a job well done, must have been a nightmare for the boys to install those chandeliers, again THANK YOU"
Happy Customer,
"Wanting to Thank yourself (Trudy), Derek and his crew. I was very happy with the quality of work and professionalism shown by your company.That's something not always found these days, so credit where it's due".
Adrian C,
"Many thanks to the team for getting out to my property and fixing the issue so quickly – it is most appreciated".
Sandra M,
"Cheers, I am Impressed by your team and work, definitely on my recommendations". Thanks again
Kevin,
"I am writing to thank you for the prompt service I have received from your company. Your tradesmen are a credit to you, they were at all times, on time, courteous, helpful, and polite and extremely tidy, my husband and I were pleasantly surprised at how tidy they were, after three separate visits they cleaned up each time and you wouldn't have known that they had been there, it has been a very long time since we have received service like this, we were very impressed.You will always be our first port of call when we need an electrician, so keep up the good work and thank you". Yours faithfully,
Valerie Dixon, Armadale,
"These guys are awesome. The price was lowest among those I shopped around. Very polite and helpful people. Work quality is excellent. They did 7 splits system in my house. Very happy". Regards,
U Than Win Tun,
"Thank you for your wonderful service, prompt and efficient". Regards,
Susan,
"Just a quick note to say thank you, for the great job on installing the air conditioner into the granny flat. We are very happy with the job. Also thank you for checking out the wiring for the stove, we will have to investigate that one further. Thanks again Derek, we really appreciate your prompt and professional service". Regards,
Robbie & Lina Coe,
"Myself, recently contacted a few organisations to obtain a quote for a big job that required to be done. Out of all the requests that were sent on-line only two returned a response. Direct Electrics was prepared to offer a better quote to provide the service. I needed an oven to be fitted urgently. This service was prioritized for me. The electricians who provided the service were prompt ,professional and provided a quality service. They left the area clean and tidy and would recommend them to anyone needing electrical services to be done. Would definitely use them again. A job well done to all the lads". Regards,
Tanya,
"With many thanks Trudy, from all reports from my tenant a thorough and professional job, well done". Regards,
Mark,
"Much appreciated, thanks guys for the very professional services provided from start to finish I will definitely use your business again when required". Regards,
 Simon Gash,
"Thanks so much. I would just like to say your installers were professional, polite and did a really good job installing our new air conditioner. Arrived on time, cleaned up. Very impressed. The price was fantastic and so was the service. I shall be recommending your electrical company to all my friends who need one.Thanks again"
Jayne Holt, Brookdale, WA,
"After having had many electricians and tradesmen perform work on our property over the past few years during our renovation and we have never really been impressed with them because of poor quality of work, over pricing, their messy, late, using bad language around our young children.
We are so glad to have found Direct Electrics via a google search they came around the day I called for a quote, very reasonably priced, able to carry out the work within a few days, arrived on time, cleaned up, polite and closed appropriate doors behind them keeping our kids safe as we live on a busy road. Since our initial job we organised the guys to come back a few weeks later to carry out some more work and without a doubt they will be back again. Thank you so much for the work you have done". Electrical plus air con installs Armadale
B & E Bather, Perth,
"Hiya Trudy, I just wanted to say thank you to you and your guys for responding to my request so promptly. The guys who came out to the house were very polite, tidy, efficient and all work was carried out in a professional manner. I would highly recommend Direct Electrics to anyone". Many thanks.
Fiona & Damo Hird
"Highly recommend Direct Electrics to anyone!!! The service was prompt and reliable, they said they would be there at 8am, and they WERE! The 2 lads were very polite, professional and thorough, plus they cleaned up afterwards! A great job! When I changed the request to add another light switch, the quote was given to me in minutes an it was reasonable too. Please pass on my thanks to the 2 lads". Cheers,
Maz
"Hello Trudy, I received several recommendations to choose Direct Electrics for some recent electrical work. I must say your guys have done a tremendous job readying my house for rental. Consequently, I have asked the guys at DE to do a few more tasks for me here and there. They are always scheduled in and completed quickly. They have always been prompt, clean, efficient and very reasonably priced, so I wouldn't hesitate to recommend their team". Cheers,
Adam
At Direct Electrics we pride ourselves to provide the best service for all things electrical plus air con installs Armadale
"For more testimonials click here to check our Facebook page"